Welcome!
SERVICE TIMES
LOCATION & DIRECTIONS
First Presbyterian Church meets at 403 South Main Street in Covington, Tennessee.
What can I expect?
On ordinary service lasts about an hour and ten minutes. People tend to dress in different ways – so don't think you'd have to wear a tie. During the service we sing contemporary and classic hymns accompanied by an organ and piano, read a psalm and prayers together, listen to a part of the Bible read and then explained. Our pastor usually preaches through books of the Bible so each week follows the part read the week before. We also recite what we believe together, pray, and take up an offering to support the work of the church. If you are visiting, please don't feel like you are expected to give - this is primarily for members. Our congregation serves the Lord's Supper every Sunday and all professing Christians who are members of a church are invited to share it with us.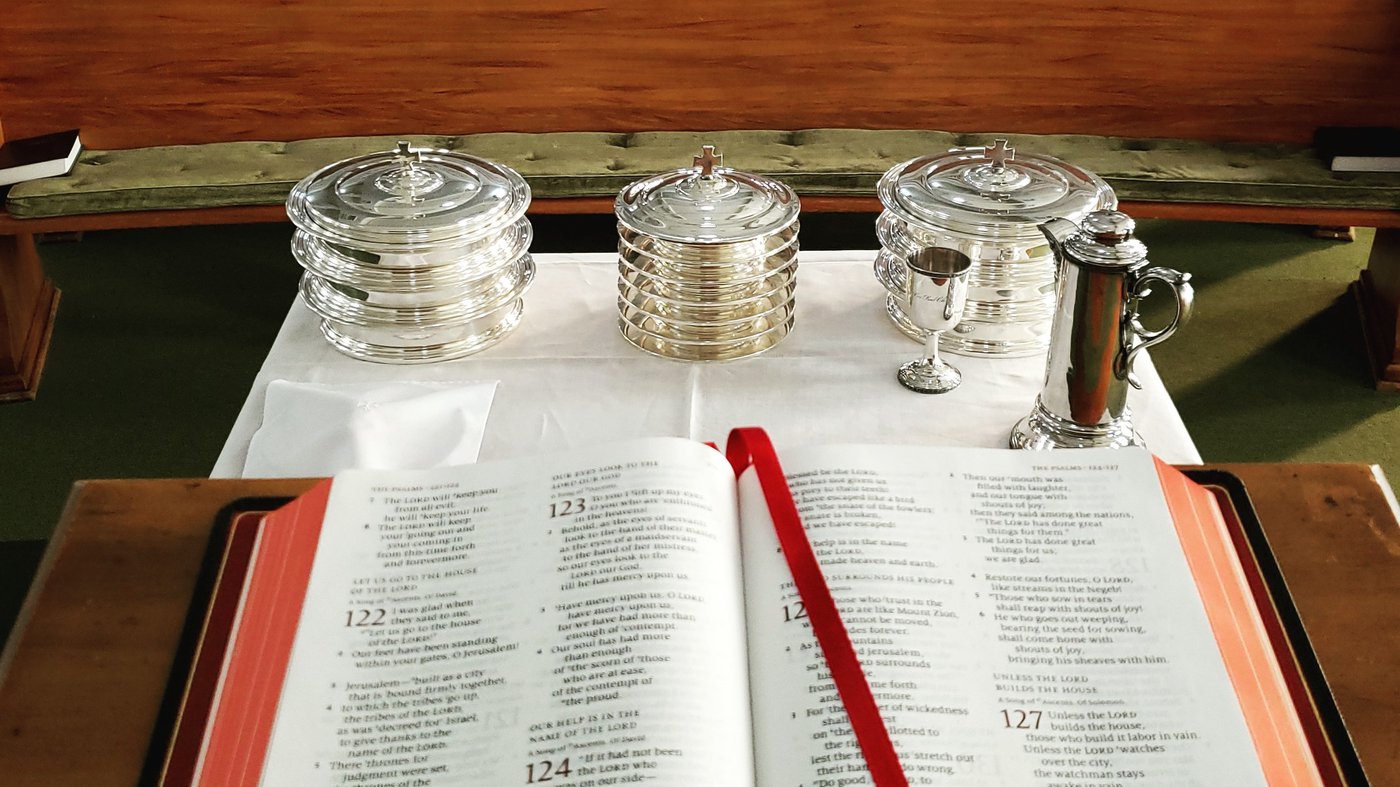 What about my kids?
We have lots of young families and love that God has blessed us with so many children, so don't worry if your toddler acts the way God made them. (We do have a staffed nursery if you choose to use it.) Most Sundays children up to eight years old are invited to children's church which meets in the educational building. Your children's safety is a top priority so we have a child-protection policy that all staff and volunteers follow.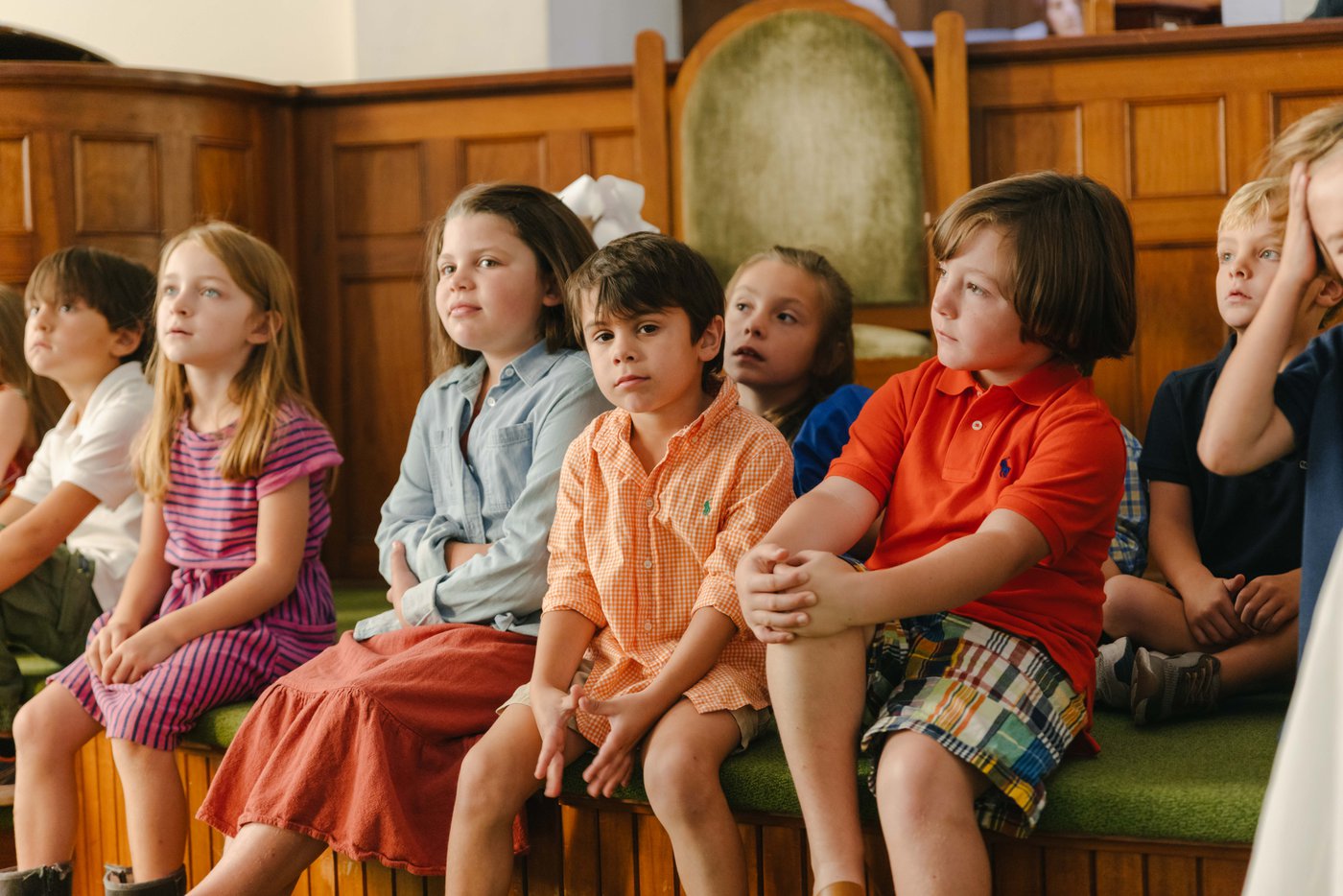 Let us know you're coming
We can't wait to meet you in person. Fill out the form below we'll make sure to look out for you so we can welcome you and show you around. But it's not required just join us any Sunday!
"We moved to the area a few months ago and were planning to visit all the churches in the area. We chose to visit First Pres first; we never visited any other churches because we knew this was the church for us! We were welcomed with so much love from the church that we now call this our church home. If you are looking for a new church home, you must come for a visit. You won't want to leave."
Candice Thetford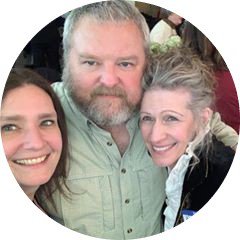 We extend a special invitation to those who are single, married, divorced, filthy rich, dirt poor, que no hablan inglés. We want to welcome those who voted Republican, Democrat, third-party, or chose not to vote at all. We extend a welcome to those who have crying newborns, are skinny as a rail, or could afford to lose a few pounds.
We welcome you if you can sing like Taylor Swift or like our preacher who can't carry a note in a bucket. You're welcome here if you're "just browsing," just woke up, or just got out of jail. We don't care if you're more Presbyterian than John Knox, or haven't seen the inside of a church since Easter.
We extend a special welcome to those who are over 60 but aren't grown up yet, and to teenagers who are growing up too fast. We welcome soccer moms, NASCAR dads, starving artists, tree-huggers, latte-sippers, vegetarians, and junk-food eaters. We welcome you if you're having problems, you're down in the dumps, or if you don't like "organized religion"…we've been there too.
If you blew all your offering money on the lottery, you're welcome here. We offer a special welcome to those who think the earth is flat, work too hard, can't spell, or are here because grandma is visiting and she wanted to go to church.
We welcome those who are inked, pierced, or both. We offer a special welcome to those who could use a prayer right now, had religion shoved down their throat as a kid, or got lost on the way to Graceland and wound up here by mistake. We welcome tourists, seekers, doubters, bleeding hearts…and you!
We want to welcome everyone because everyone needs Jesus. Everyone changes when they meet Jesus. And we wanted to make sure everyone knew they were invited to meet Him in this place.