Connect deeper with God and one another
NaCoMe weekend is our annual church wide retreat for everyone. We have times for activities, worship, and sitting in rocking chairs on your cabin's front porch. It is a great time to get away from your normal schedule and spend time with your family and your church family.
Registration and payment deadline is Friday, September 4th. No additions or cancellations/refunds after this deadline.
Register online below.
Speaker and Theme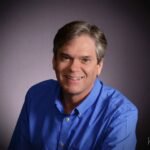 This year our speaker will be Dr. Arthur Hunt, Professor of Mass Media and Strategic Communication, at UT Martin. Dr. Hunt has previously taught at Geneva College, PA and Pensacola Bible College. He has published two books (Surviving Technopolis and The Vanishing Word) as well as articles for Reformation21, Touchstone, and Modern Reformation. Dr. Hunt has also appeared on Desiring God, Issues, etc. and American Family Radio as well as lectured at Presbyterian Theological Seminary in Melbourne and L'Abri. He is a member at Covenant Presbyterian Church (PCA) in Jackson, TN.
The theme for this year will be "The Electronic Vortex". In Edgar Allen's Poe's short story, "Descent into the Maelstrom," two brothers are caught in a gigantic whirlpool in Norway. Their boat is rotating around and around and is being gradually sucked down into the depths of the sea. When one of the brothers notice how objects near the outer edge of whirlpool are not being pulled down to the center, a solution for survival is realized. Like the sailor in Poe's story we must also learn how to address the electronic vortex that has captured us. This is a matter of "seeing" and then "responding."
Cost
2 nights lodging per room $112.50
5 Meals: Friday & Sat dinner, Sat & Sun breakfast, Sat lunch
per meal costs 13 & over: Breakfast x 2 $4.00, lunch x 1 $4.50, dinner x 2 $5.00 (Total for all meals $22.50)
per meal costs 4-12: $3.00 per meal (Total for all five meals $15.00)
children under 4 no charge
So the total cost of NaCoMe is $112.50 per family plus the total price of meals per person. Please call the church office if you have any questions. (901) 476-2434
Pay via check made out to First Presbyterian Church (NaCoMe in memo line) turned into church office or mailed to 403 South Main St, Covington, TN 38019.
You can also pay via Venmo - just be sure to add NaCoMe in the comment.